Karel Staple Chapter Newsletter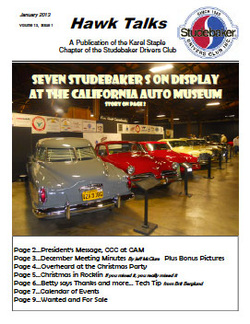 ​The Karel Staple Chapter of the Studebaker Drivers Club publishes a monthly club newsletter.
Click on the month to download the newsletter in PDF format.
Quick note: When you click the month, the newsletter will open in a new web browser window. To save the newsletter to your hard drive, simply hover over the month with your mouse arrow, right-click and choose "Save As" on a PC. On a Mac, hover and then hold down the "Control" key, click, and choose "Save Link As."
20182017​201620152014
2013
---